The Fisherman is for all fans of nature and sport fishing! This simulation, made by and for fishing enthusiasts, recreates all the finer details of the art of fishing with unrivalled authenticity. Whether you are an amateur or seasoned angler, The Fisherman will give you the experience to improve your real-life fishing skills.

game Features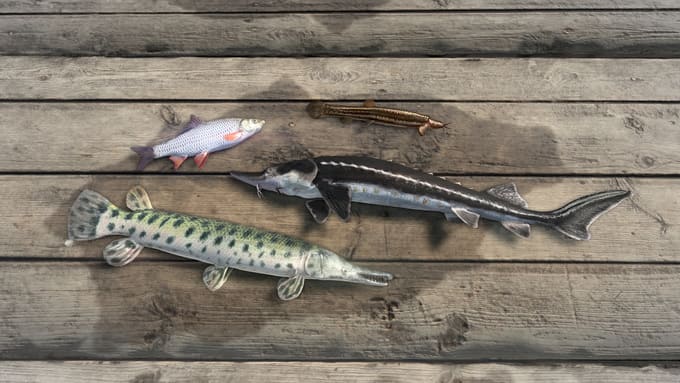 EXCLUSIVE CONTENT

Includes the new map of Creuse in France, the trolling technique, four new fish species and two motorboats.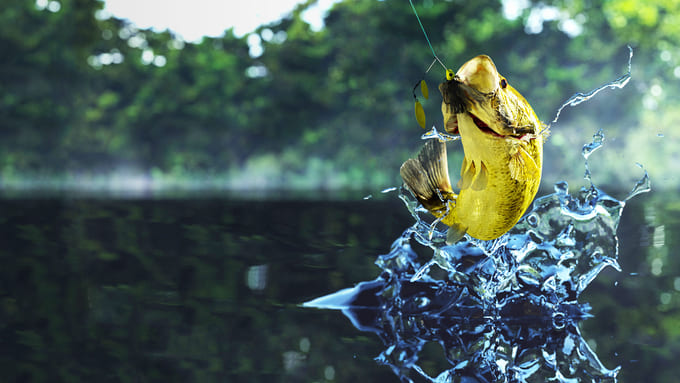 143 SPECIES OF FISH

Each displaying unique and true-to-life behaviour.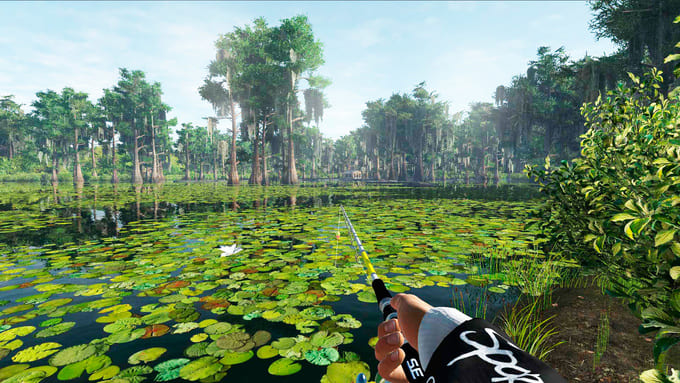 19 LOCATIONS

Explore lake and river environments from the Florida Everglades to the banks of the Volga in Russia.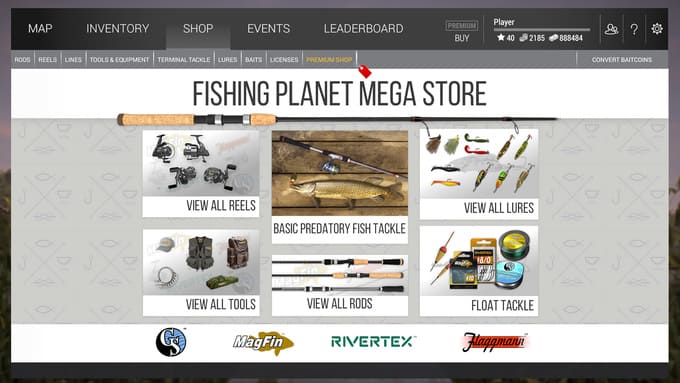 OVER 1,000 TACKLES

Set up your rod by choosing the right rig from over 1,000 different products, each with unique physical properties.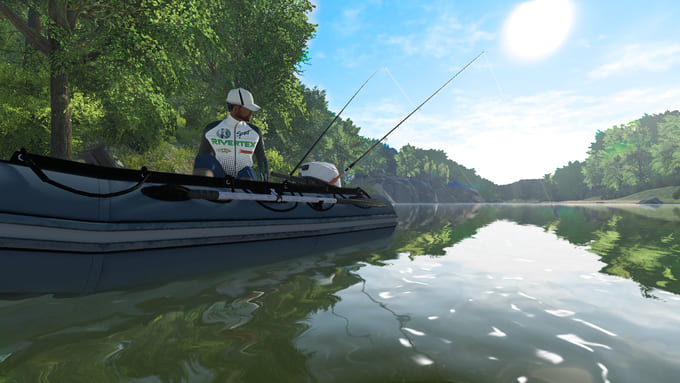 4 FISHING TECHNIQUES

Master four different fishing techniques: float fishing, spinning, bottom fishing and trolling.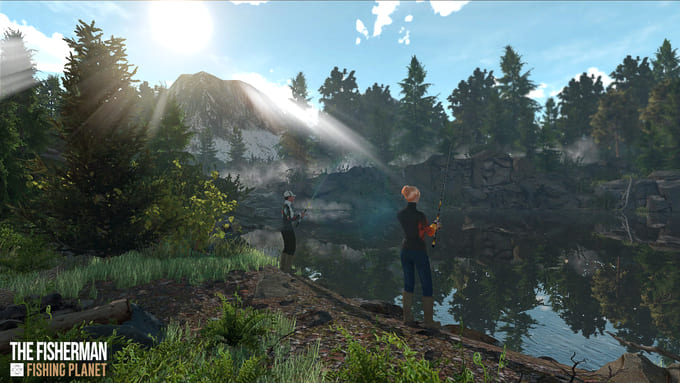 EVEN MORE REASONS TO FISH

Pit yourself against other anglers around the world in single-player and co-op competitions to win prizes.

FAQ
WHERE CAN I BUY THE GAME ON YOUR WEBSITE?
You can choose the game version and platform you want directly from our website. Click "Buy" next to the version of the game you want at the top of the page, then select your retailer.
WHICH LANGUAGES DOES THE GAME SUPPORT?
The game's text is available in English, French, Italian, German, Spanish, Polish, Russian, Ukrainian, Dutch, Brazilian Portuguese, Simplified Chinese and Traditional Chinese.
DOES THE GAME REQUIRE A PERMANENT ONLINE CONNECTION?

Yes, you need a permanent online connection to play The Fisherman - Fishing Planet.
I BOUGHT ONE OF THE PC VERSIONS DIRECTLY FROM YOUR PLATFORM BUT I DIDN'T RECEIVE A CONFIRMATION EMAIL. WHAT SHOULD I DO?
Check your spam folder in your email client. If you still can't find the confirmation email with your game code, please contact our retailer's customer support on the following website: help.xsolla.com.
WHEN WILL I RECEIVE MY GAME AFTER ORDERING?
Please allow 5-10 business days for delivery.
‍
As deliveries are handled directly by Bigben, if you have any issue with your delivery please contact Bigben customer support at the following email address: hotline@bigben.fr.

I DIDN'T RECEIVE THE PHYSICAL EDITION OF THE GAME. WHAT SHOULD I DO?
IN THE FISHERMAN - FISHING PLANET, CAN I JOIN FRIENDS WHO ARE PLAYING FISHING PLANET?

The Fisherman - Fishing Planet servers are not the same as the Fishing Planet servers. You can't join friends playing Fishing Planet.
CAN I TRANSFER MY PROGRESS FROM FISHING PLANET TO THE FISHERMAN - FISHING PLANET?

The progress system in The Fisherman - Fishing Planet is different. So you can't transfer your Fishing Planet account to The Fisherman - Fishing Planet.
I BOUGHT DLC PACKS FOR FISHING PLANET, CAN I FIND THEM IN THE FISHERMAN - FISHING PLANET?

The Fisherman - Fishing Planet includes all content created to date for Fishing Planet, but they are two different games. Buying The Fisherman - Fishing Planet does not unlock content for Fishing Planet.
windows SYSTEM REQUIREMENTS
minimum:
External mouse or compatible Xbox controller required
RECOMMENDED
OS: Windows 7, 8, 10 x64
Windows 7/8/8.1/10 (64 bit)
PROCESSOR: Dual-Core 2.4 Ghz
Intel i5-4590 equivalent or greater
MEMORY: 4 GB RAM
8 GB RAM
GRAPHICS: Graphics Card Intel HD4600 or higher
NVIDIA GTX 970/AMD 290 equivalent or greater
DirectX: Version 11
Network: Broadband Internet connection
STORAGE: 12 GB available space
50 GB
recommended:
External mouse or compatible Xbox controller required
RECOMMENDED
OS: Windows 7, 8, 10 x64
Windows 7/8/8.1/10 (64 bit)
PROCESSOR: Quad-Core 3.0 GHz
Intel i5-4590 equivalent or greater
MEMORY: 8 GB RAM
8 GB RAM
GRAPHICS: Graphics Card with 2 GB Video RAM: Nvidia Geforce GTX 660 or equivalent
NVIDIA GTX 970/AMD 290 equivalent or greater
DirectX: Version 11
NETWORK: Broadband Internet connection
STORAGE: 12 GB available space
50 GB